From surprise Saturday Night Live cameos to PDA pics, it was certainly a weekend of relationship milestones for Taylor Swift and Travis Kelce.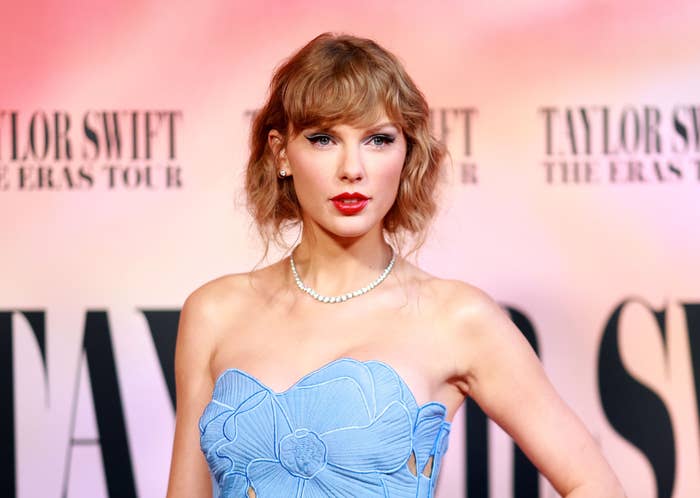 Just four weeks after Taylor sent the internet into a frenzy by showing up in Kansas City, Missouri, for Travis's football game, the pair confirmed their budding romance in classic celeb style with some PDA in New York City.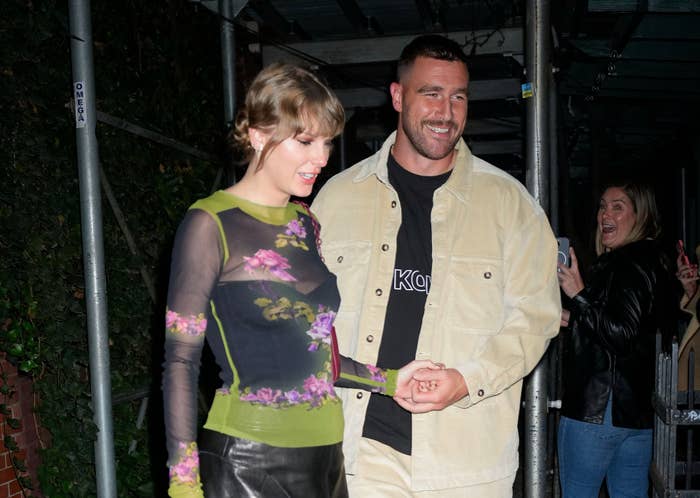 On Saturday evening, the new couple were photographed hand in hand for the very first time as they kicked off their busy weekend with dinner at Nobu, just hours before they headed straight over to Studio 8H to make surprise appearances on the season premiere of Saturday Night Live.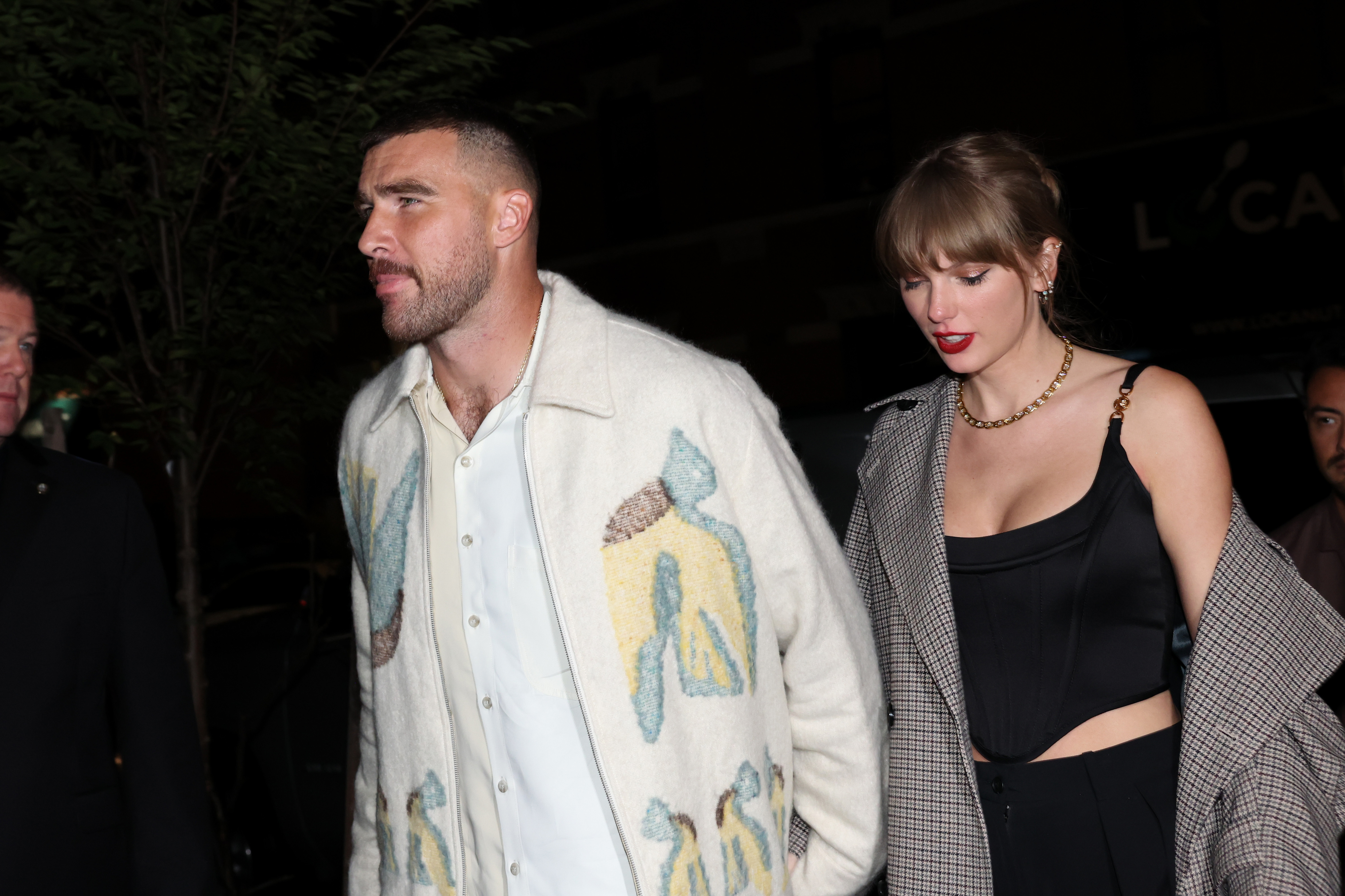 Their separate cameos — in which they both dressed in the same outfits they'd been wearing at Nobu — came as a major surprise to viewers and garnered widespread praise from Swifties, who have made no secret of their love for Travis.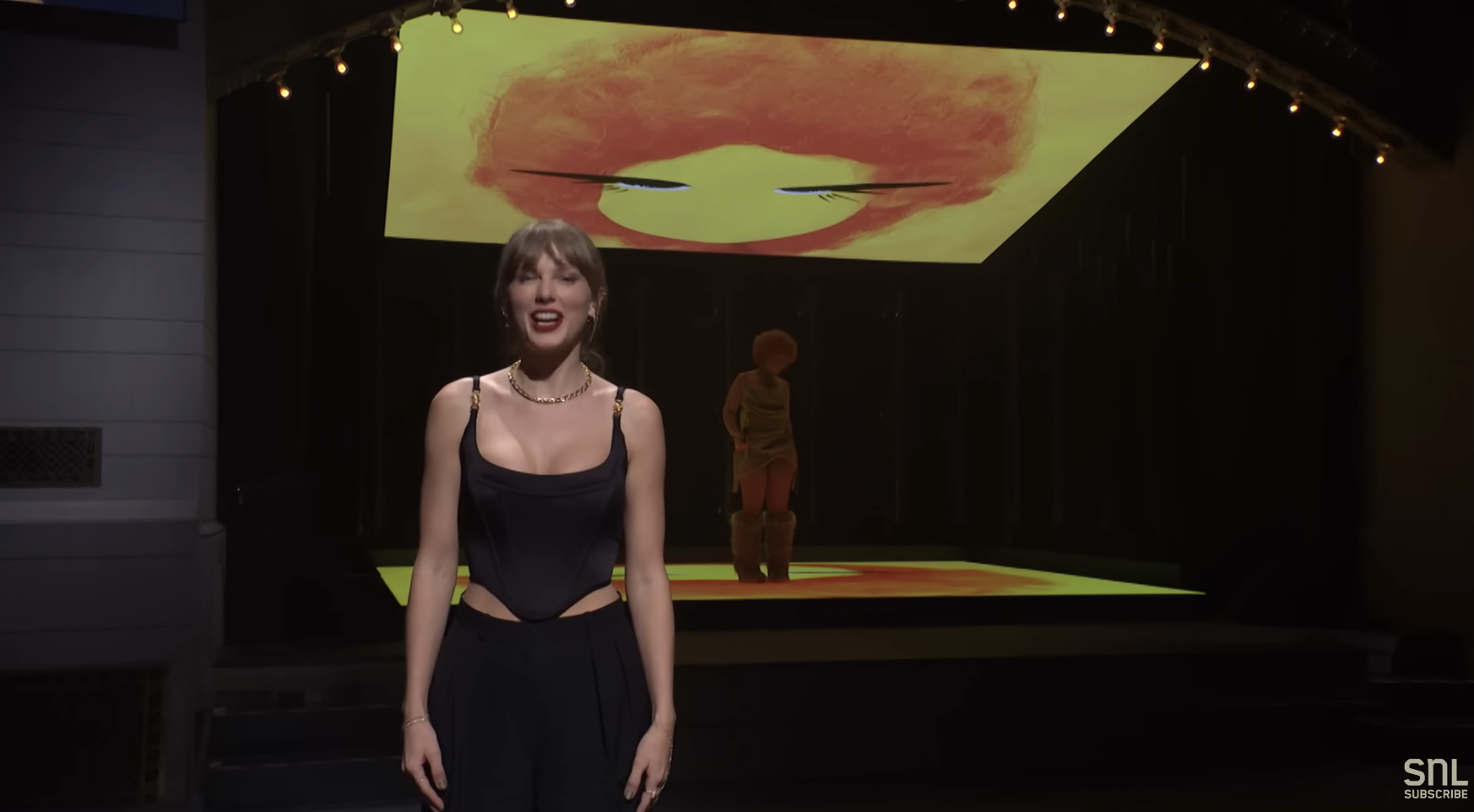 In case you missed it, Taylor showed up to introduce Ice Spice's second musical performance of the night, while Travis — who hosted SNL earlier this year — made a perfectly timed cameo in a sketch poking fun at the NFL's recent fixation on their relationship.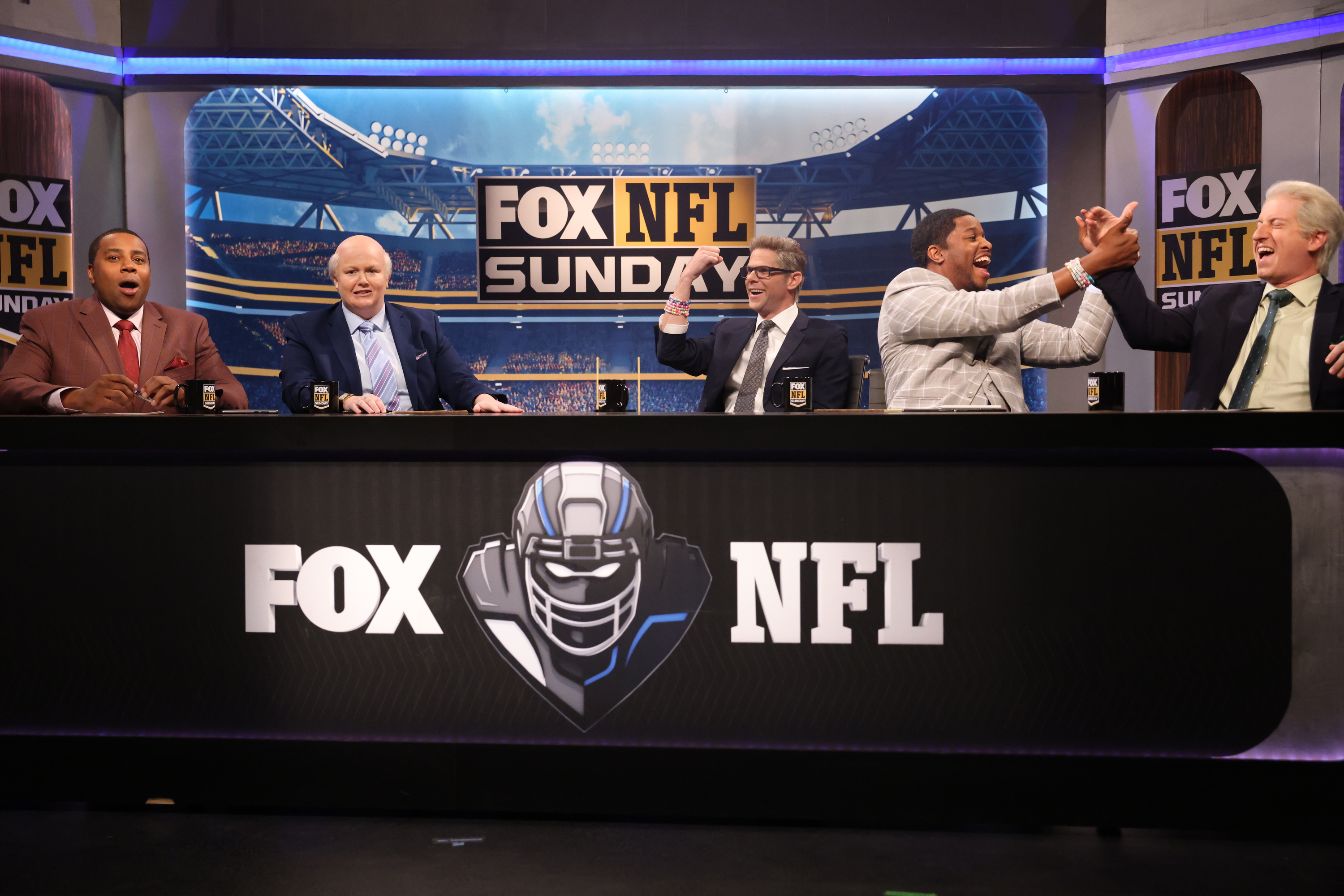 It's unclear how far in advance Taylor's appearance was planned, but sources told the New York Post that Travis's involvement in the episode was added in at the very last minute after he showed up with Taylor moments before the show went on the air.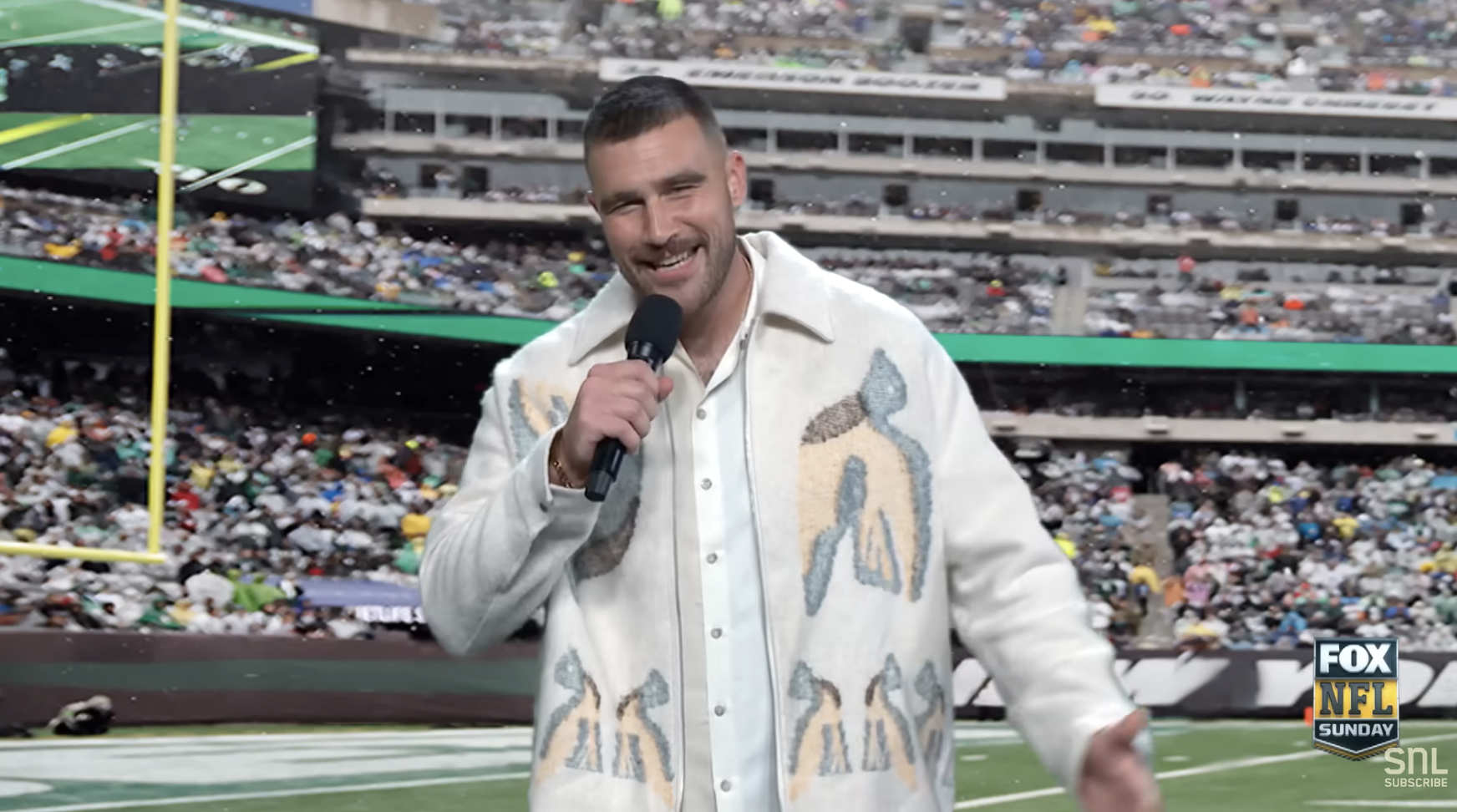 And with all that excitement, the fun certainly didn't end there. Taylor and Travis also stuck around to attend the SNL afterparty, along with the likes of Pete Davidson, Ice Spice, Madelyn Cline, Dave Chappelle, Michael Che, and Colin Jost.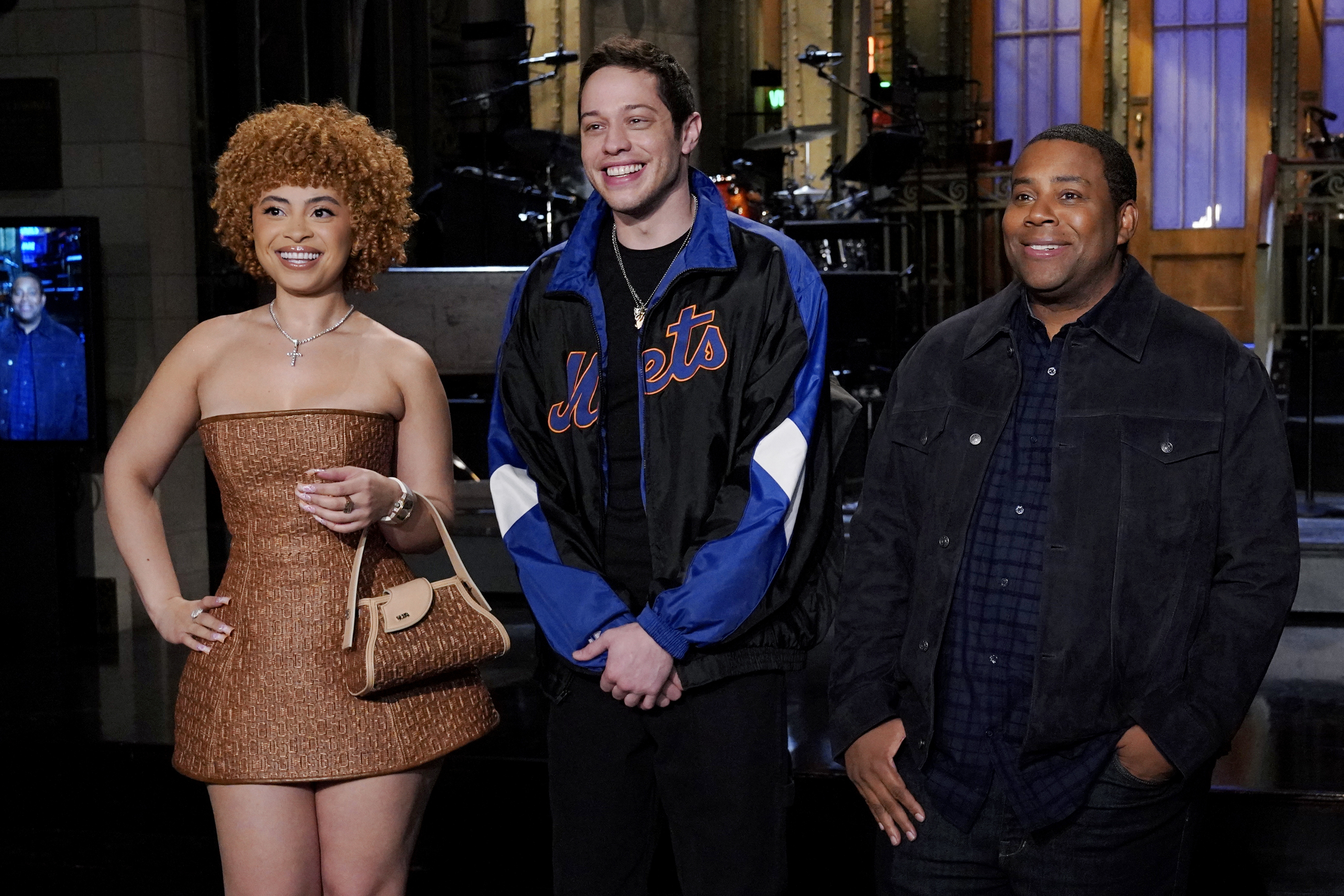 For the second time that night, Travis and Taylor were photographed getting close and holding hands as they made their way into the venue at around 2:20 a.m.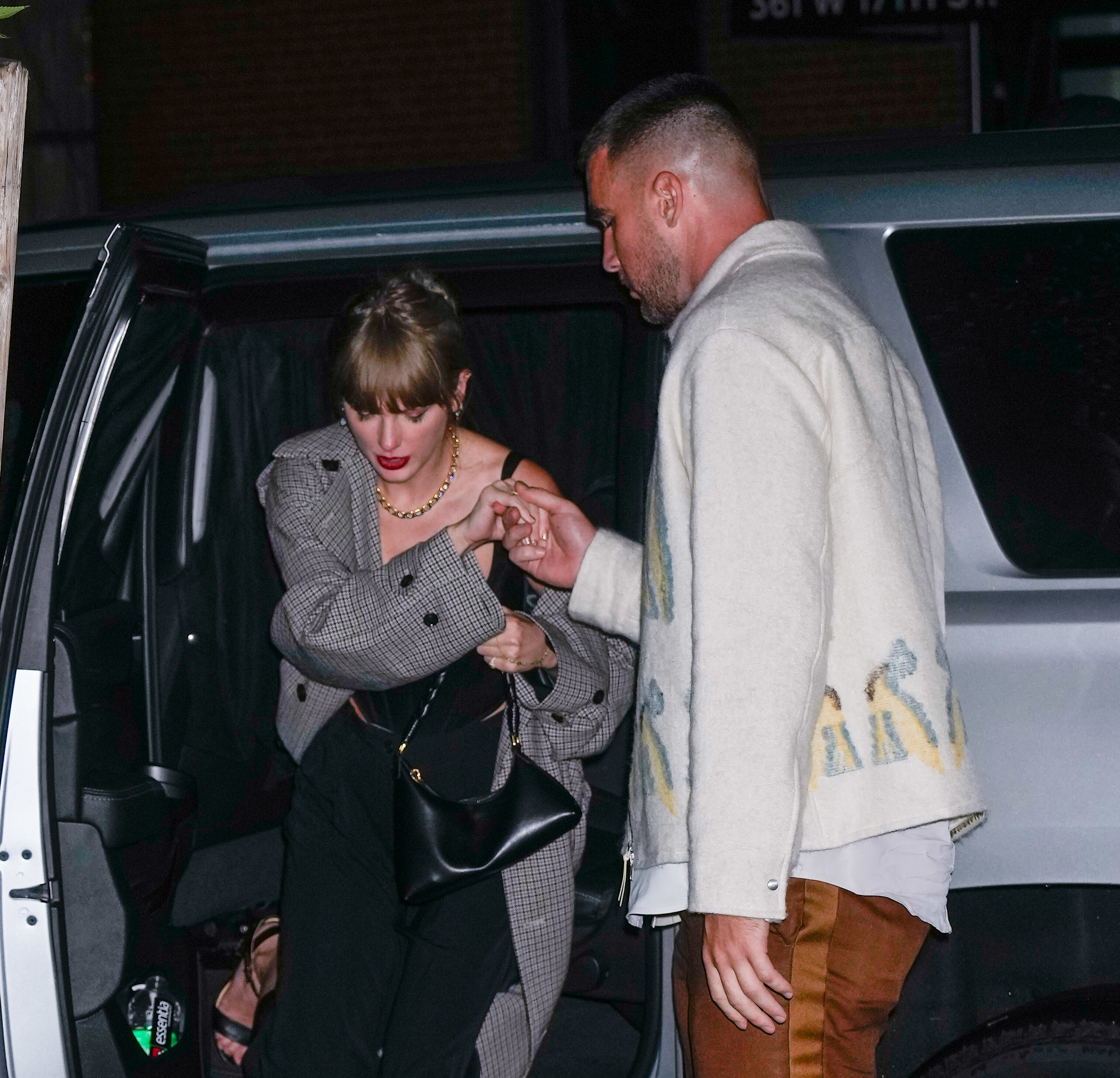 According to numerous inside sources, things got pretty cozy between the pair, who were apparently "so smiley" and "so happy" throughout the entire night.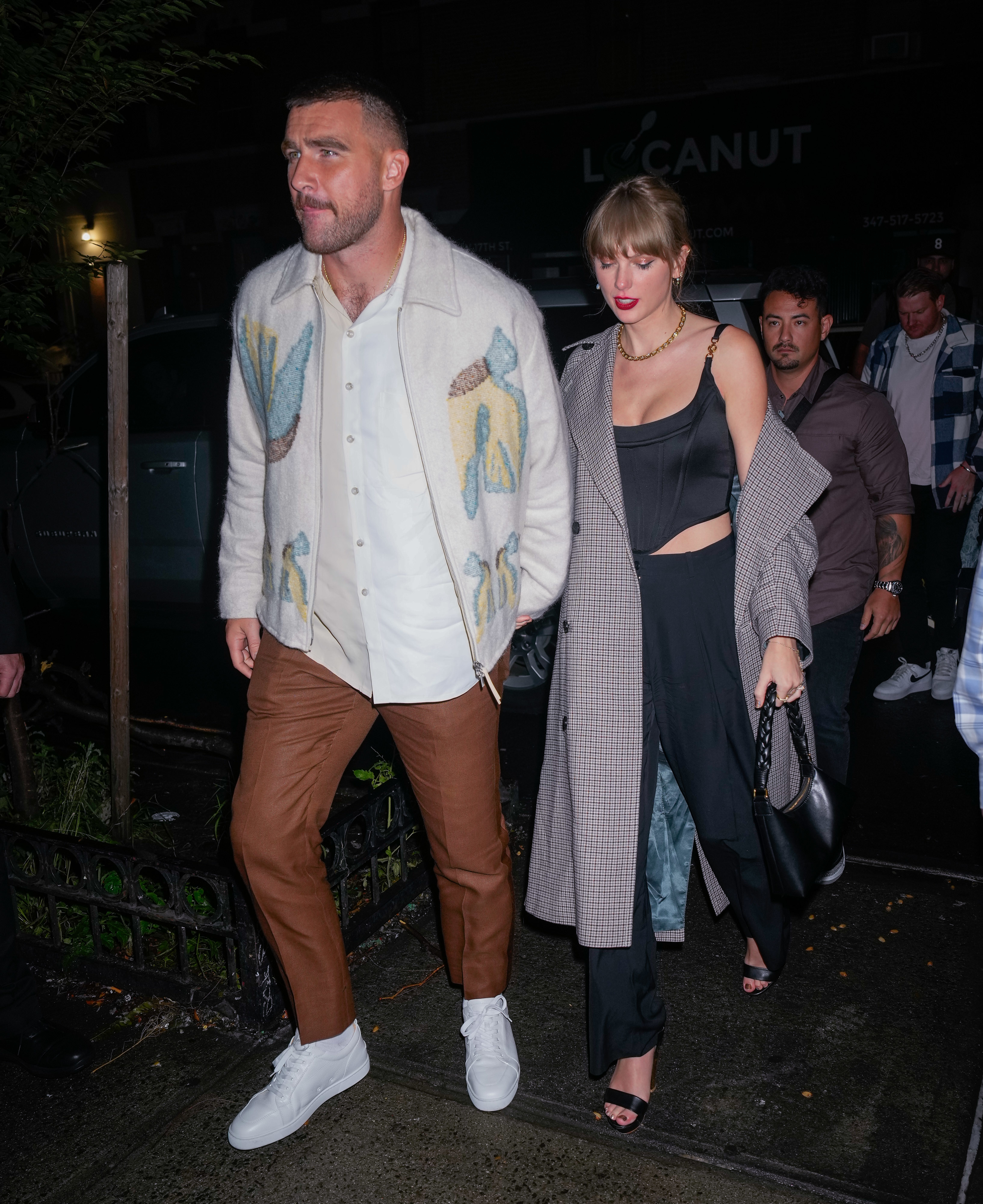 "They were so talkative. They were really fun. They talked to every single person in the room that talked to them," one source told People magazine, claiming that they didn't leave "until after 4" in the morning.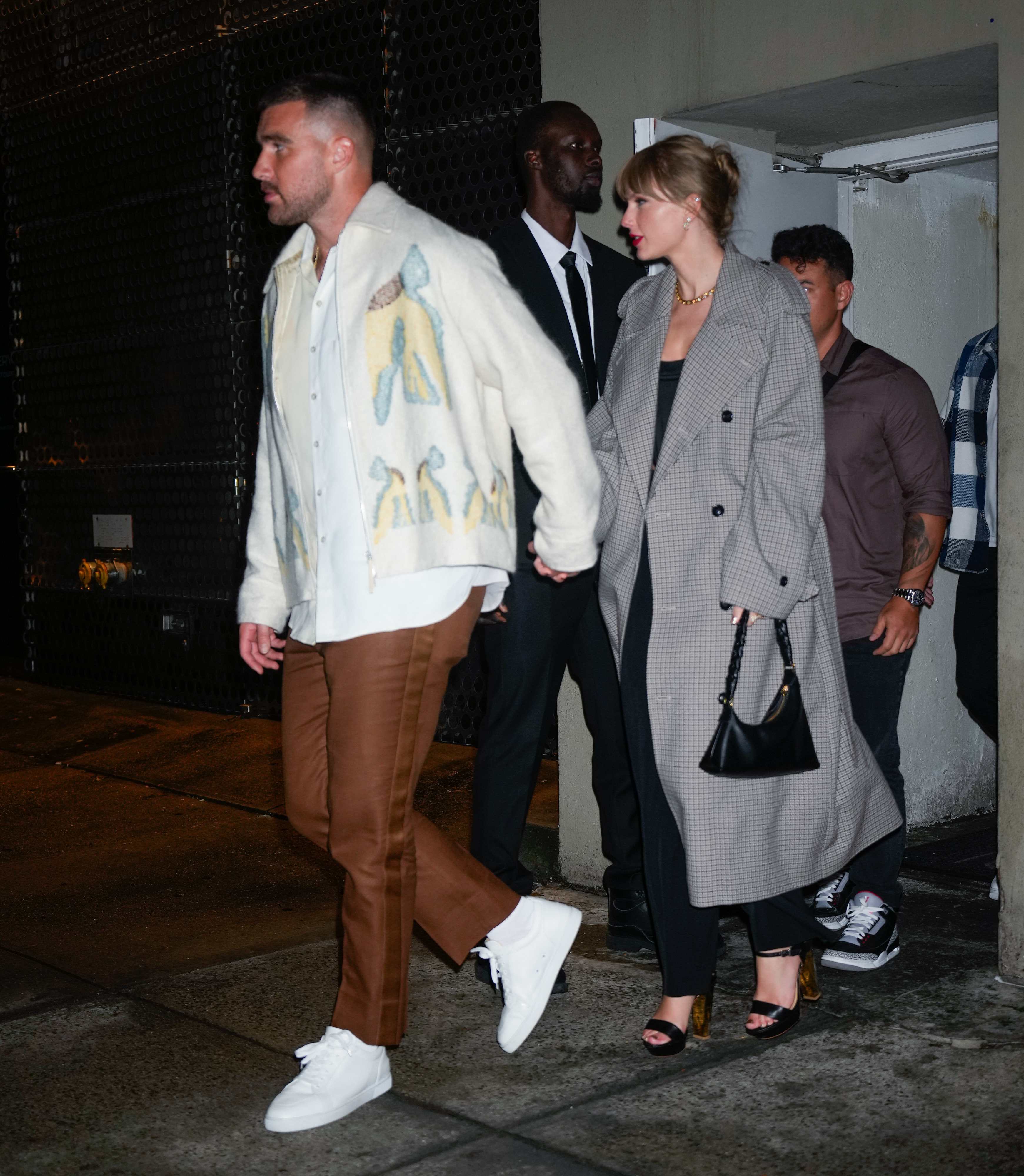 The pair are seemingly making no secret of their affection for each other: A subsequent source told Page Six that Travis and Taylor were seen getting "handsy" and "kissing" at the star-studded bash.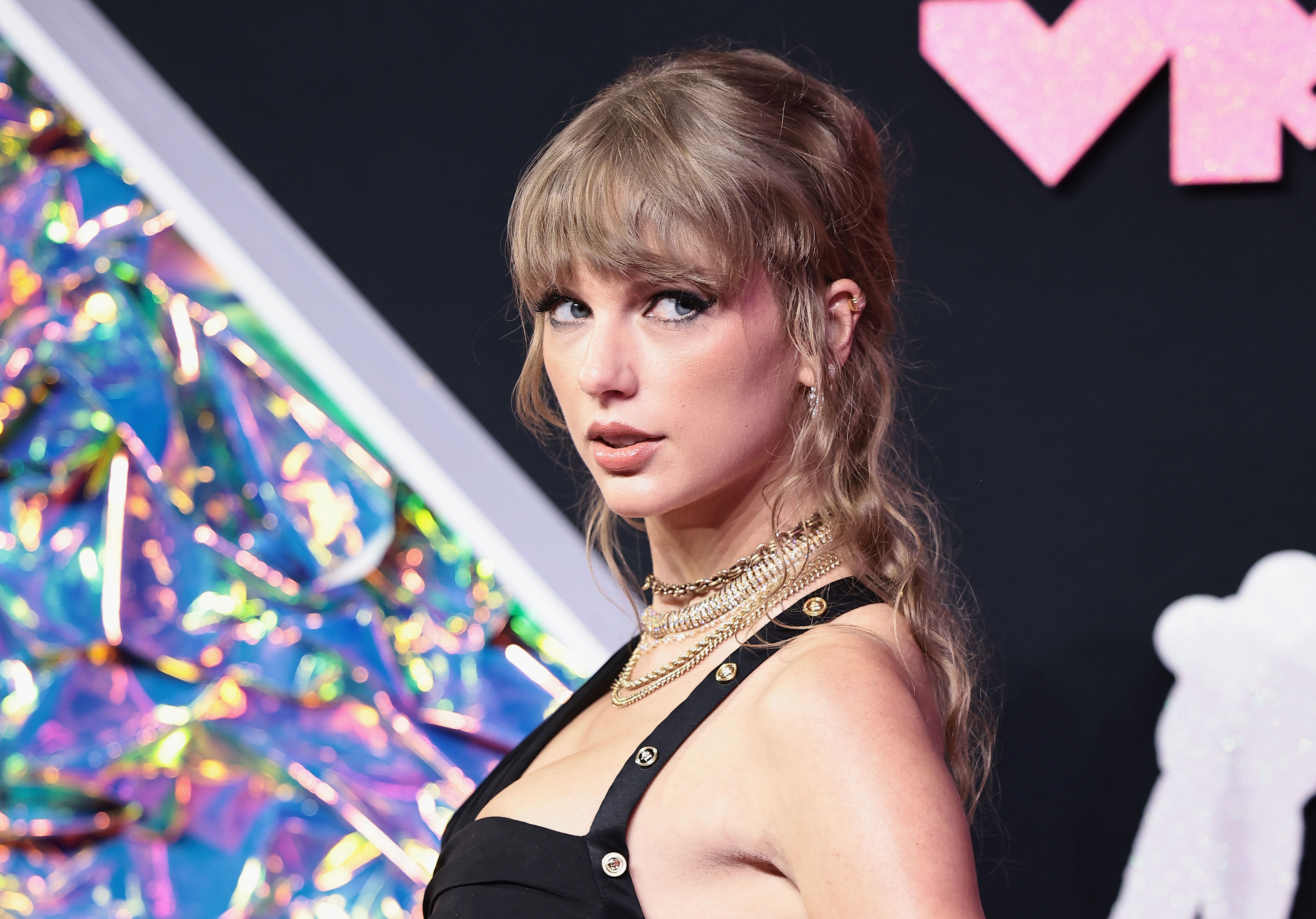 At one point, Travis apparently took both of Taylor's hands and put them on his shoulders "so they're face-to-face," the first source told People. "And then he takes both his hands and grabs her waist. They're leaning in, they're kissing each other."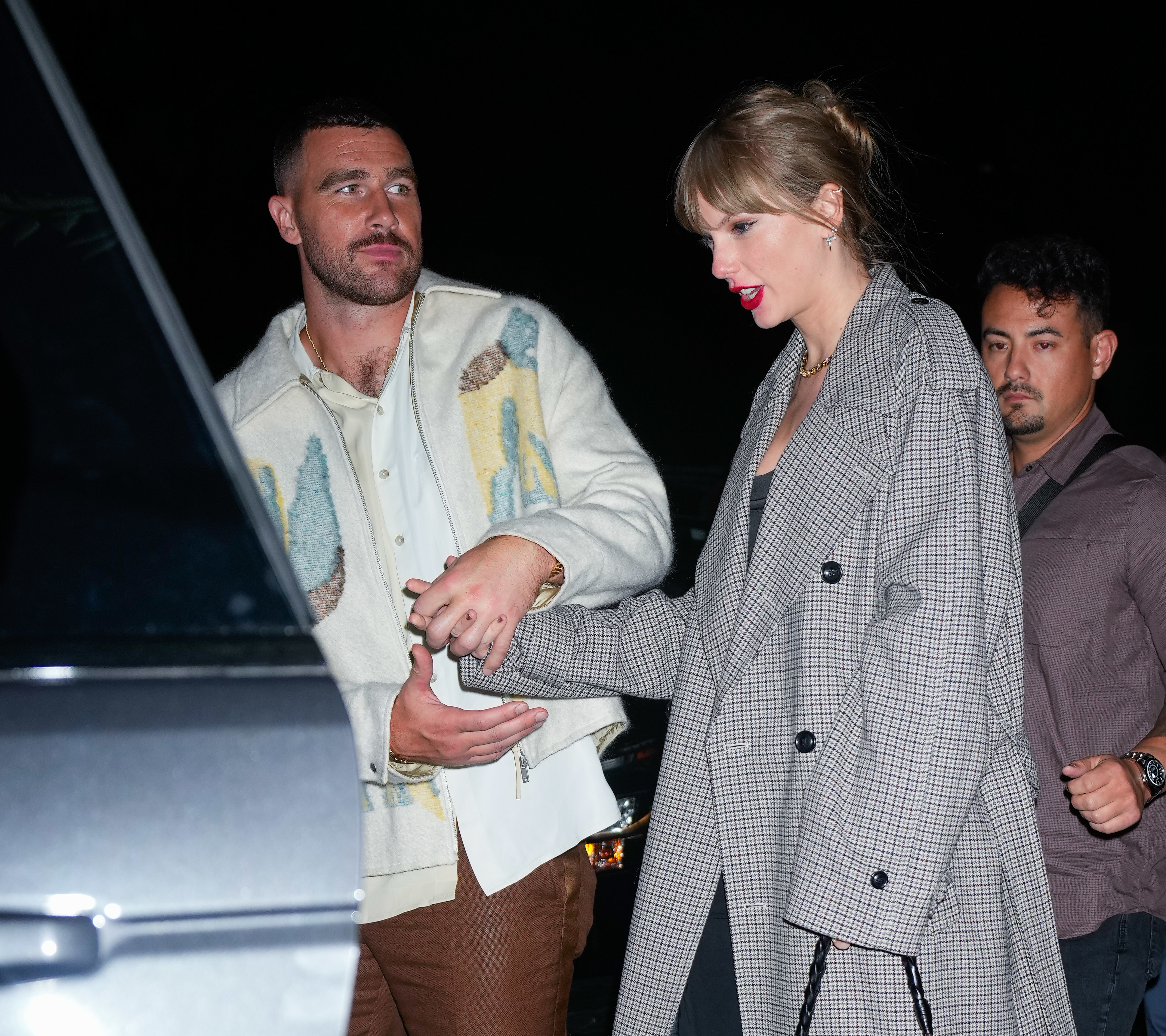 They added, "They're whispering. They're talking, going back and forth about what to order, like, 'Should we get a steak? Should we get espresso martinis?' And then they lean in and they're kissing again. They're touching each other the whole time."
Although the couple were apparently "connected throughout the night," the eyewitness also made it clear that they "mingled separately" while keeping a close eye on each other.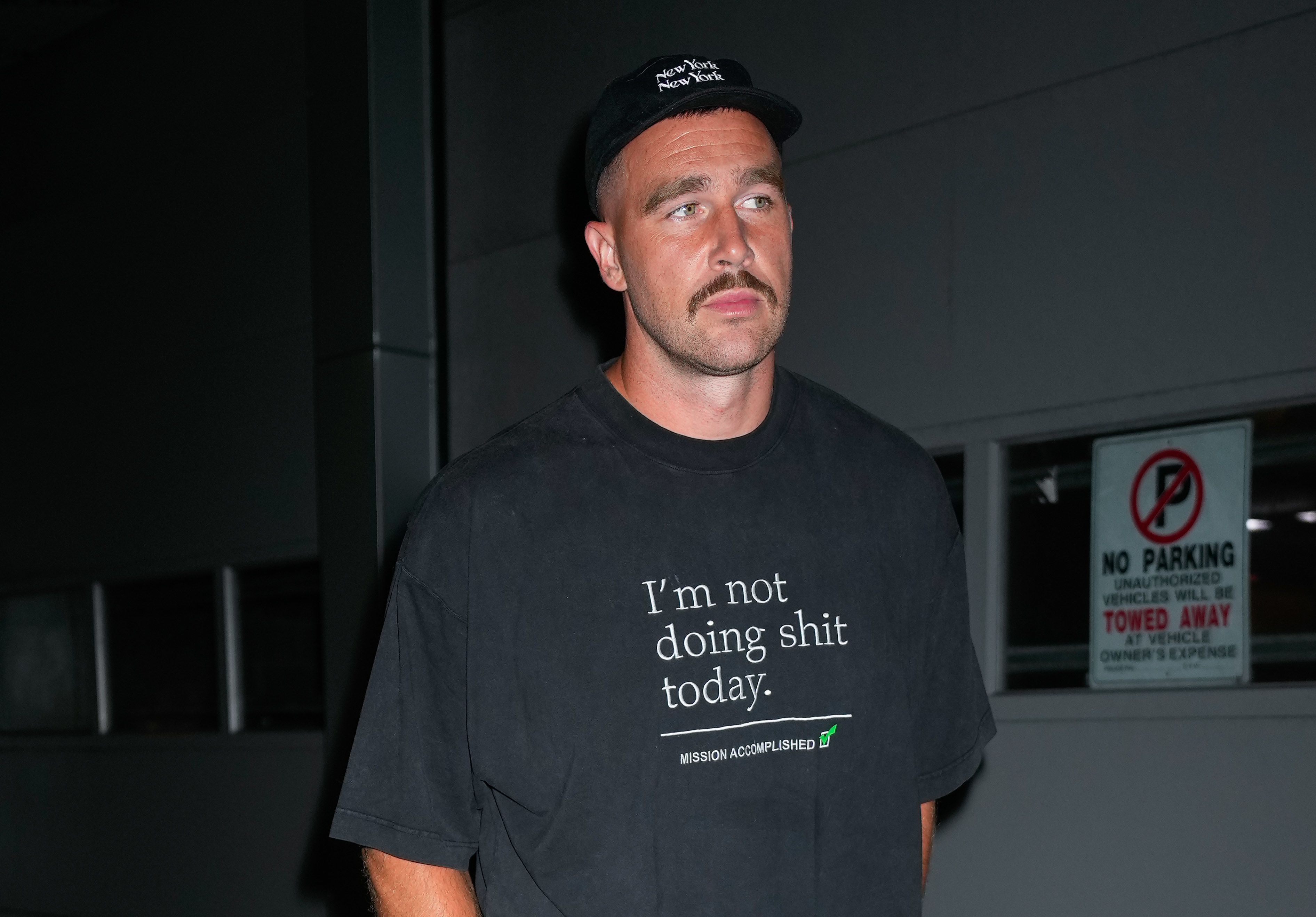 While Taylor chatted with other guests, Travis "kept going over to her and checking in" by "touching her, putting his hand on her lower back or putting his hands on her waist," before going back to his own conversations.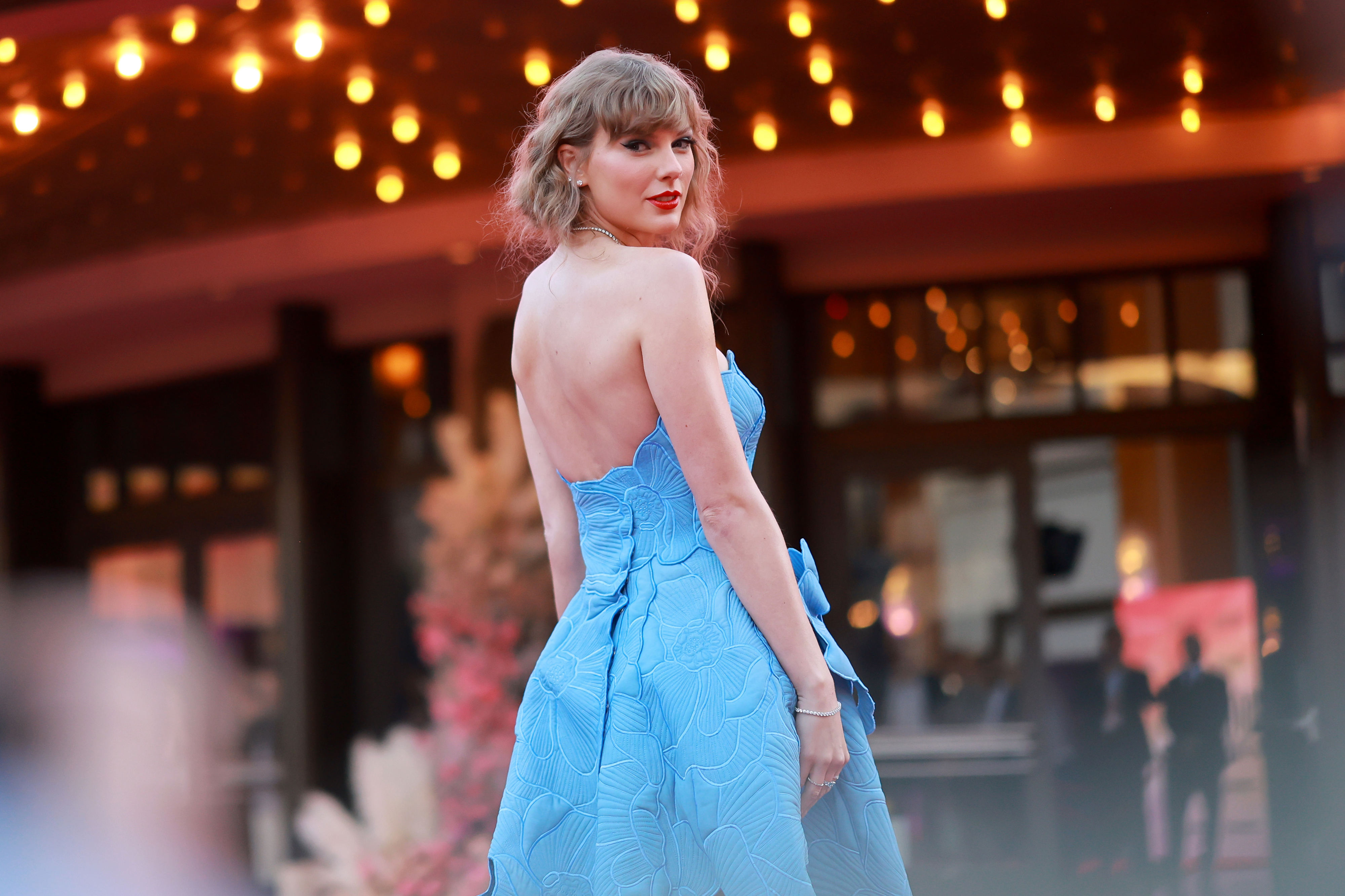 "He kept checking in with her but gave her space to talk to other people in the room, both male and female, and he talked to a ton of people in the room too," the insider revealed, noting that he was a "total gentleman" and Taylor appeared "really comfortable" with him.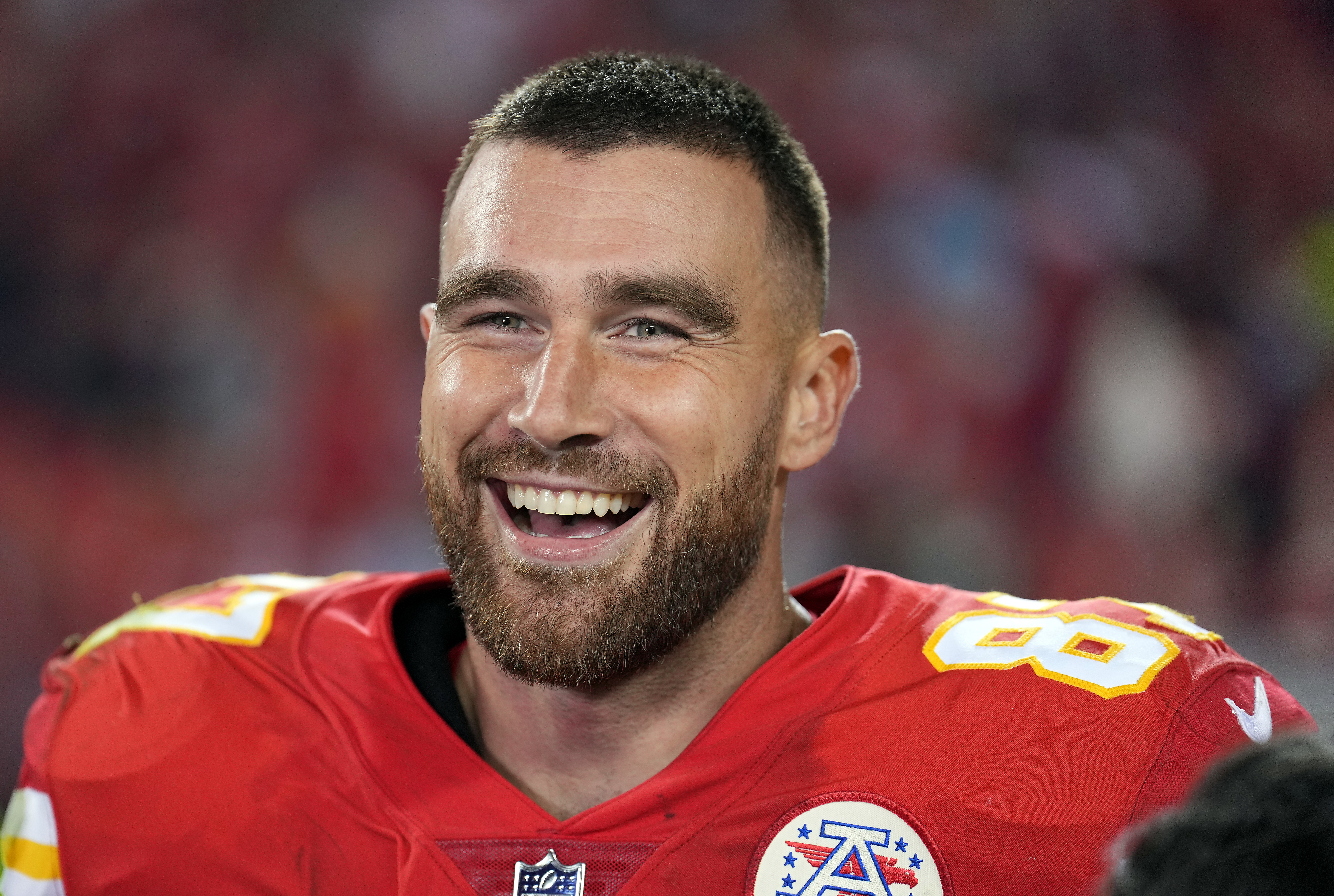 In fact, another source told Entertainment Tonight that Travis was so protective of Taylor that "he actually told her security guard that he could step aside" and that "he'd take it from here."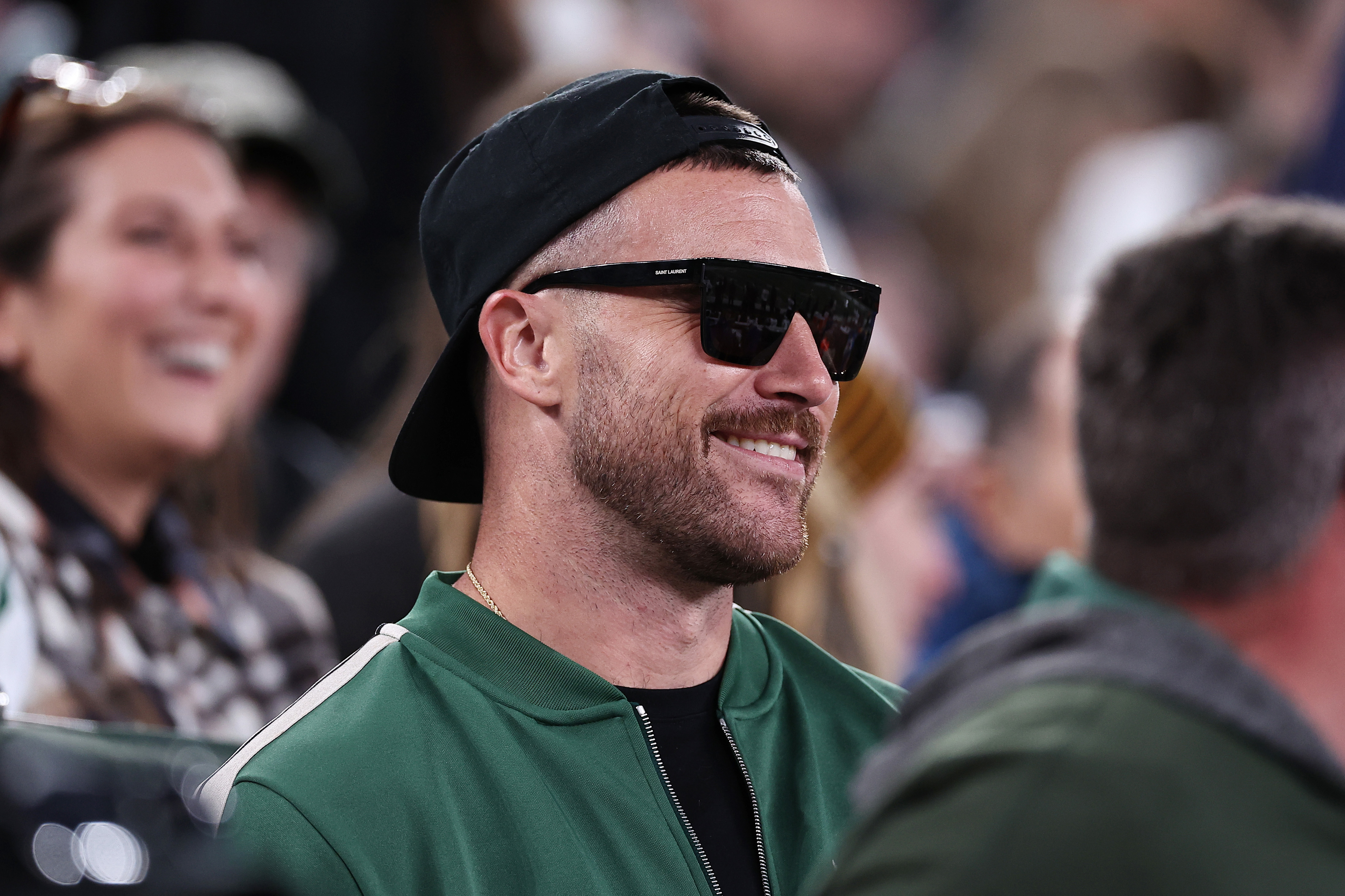 The same insider said the couple very much appear to be the "real deal," which was only proved again when they stepped out for a second NYC dinner date the very next day — with a beaming smile plastered across Travis's face.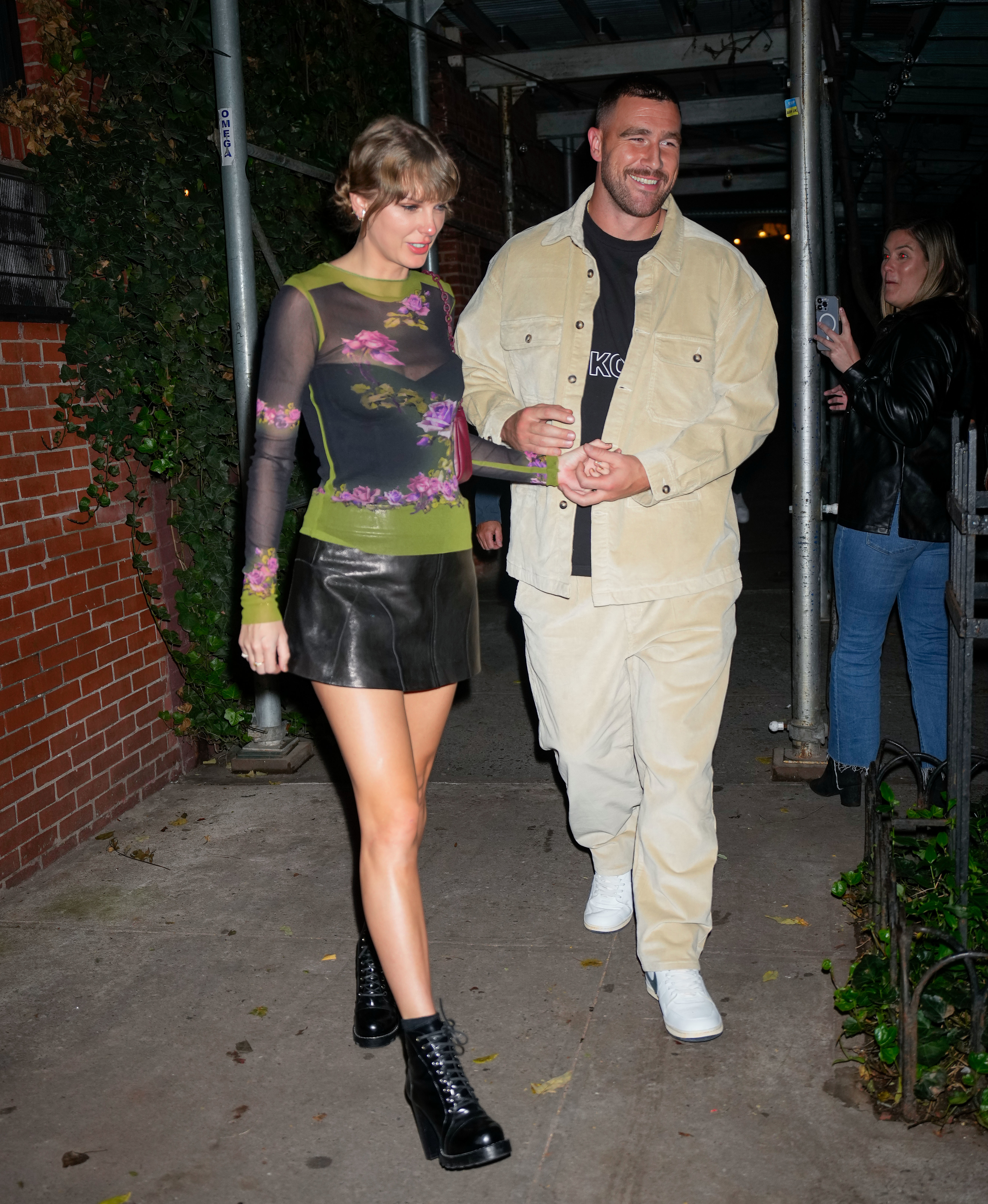 As it currently stands, Taylor hasn't commented publicly on the new relationship. Meanwhile, Travis has made it clear that he's totally smitten with the singer, saying during a press conference last week that he feels "on top of the world."