Rider Strong, Danielle Fishel, and Will Friedle were just children when they were catapulted to fame after being cast in the ABC sitcom Boy Meets World, which premiered in 1993 and ran until 2000.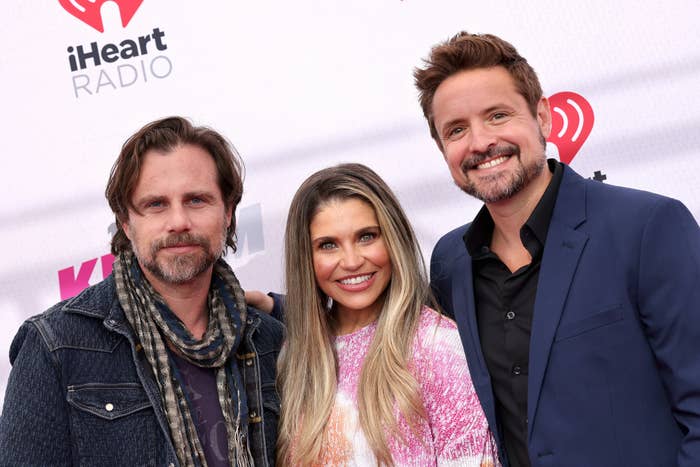 Danielle was 12, Rider was 14, and Will was 17 when they landed the roles of Topanga, Shawn, and Eric, respectively.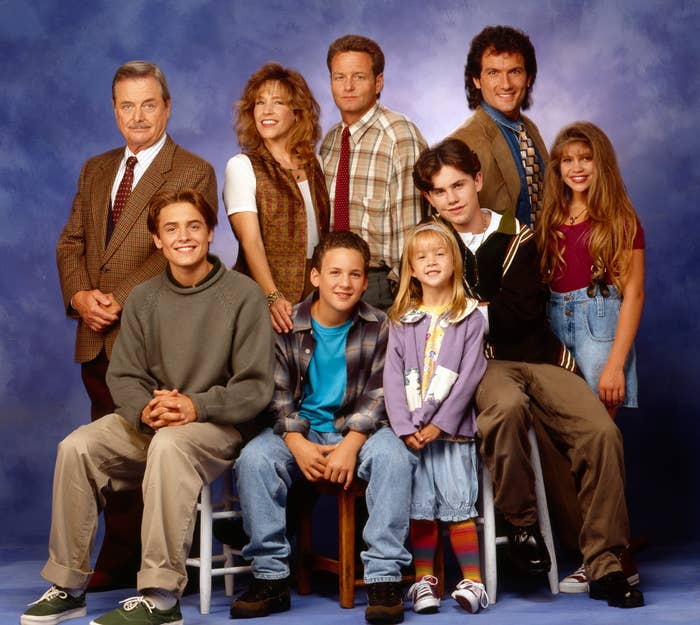 As a result, the trio grew up not only onscreen but also in an incredibly adult environment — with the youngest cast members spending the vast majority of their teenage years working on a set surrounded by crew as well as their adult costars.
Last year, the actors launched a rewatch podcast, Pod Meets World, in which they recap episodes of the show while giving behind-the-scenes intel on what filming was really like.
Since its launch, Danielle, Rider, and Will have been praised for how open they have been about their experiences on Boy Meets World, with the cast having a no-holds-barred approach when it comes to sharing their memories.
Early on in the podcast, Danielle left one of the show's directors, David Trainer, furious when she detailed the cruel way executive producer Michael Jacobs treated her when she joined the series.
She also opened up about having to boycott a table read because of a huge pay disparity between her and her costars, as well as being catfished by a grown man who sent her fan mail pretending to be a young girl in a bid to grow close to her.
Elsewhere, Rider and Will have reflected on the "creepy" and "horribly uncomfortable" intimate scenes they had to film as young actors, while sharing their wish that there had been an intimacy coordinator on set to support them.
Will recalled a specific instance where "a bunch of older people" were trying to make him look "more sexual" when his character was making out with a guest star in one episode, and Rider shared his disappointment at the "incredibly irresponsible" way the show handled sex onscreen.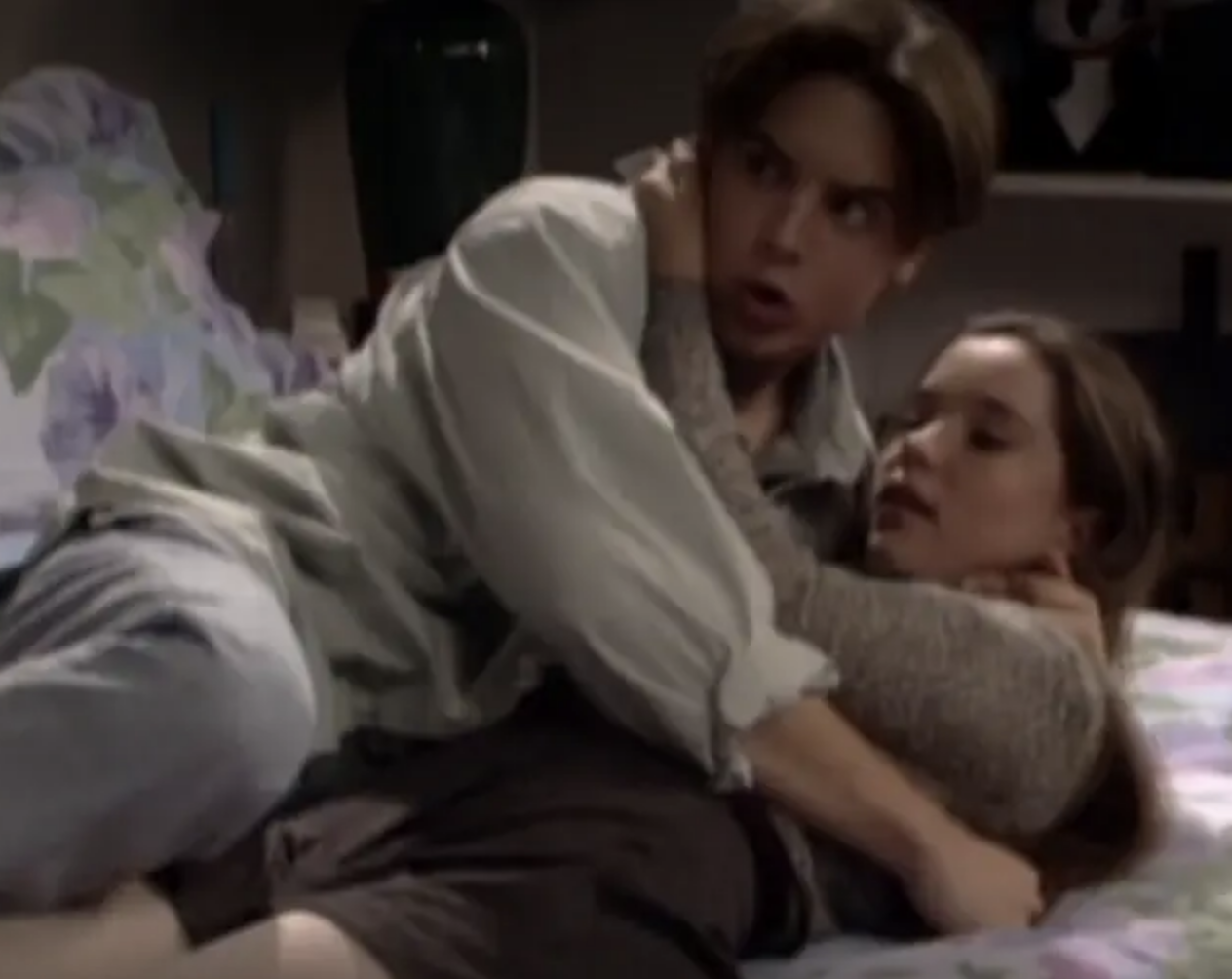 Back in June, the cast got real about what it was like to be an "object of desire at such a young age" and the way it affected them in the long run.
Danielle, who is now 42 years old, admitted that she hadn't processed until recently how "creepy" and "absolutely wrong" some of her experiences with older crew members on set were.
"As a kid, I always wanted to be older," she explained. "I wanted to be an adult, I wanted to be seen as an adult, so getting adult male attention as a teenage girl … I didn't think of it as being creepy or weird."
Danielle went on to add that being treated older than her years on set "felt like validation," so she didn't pick up on how inappropriate some of the things were that were being said to her from the age of around 14.
"I had people tell me they had my 18th birthday on their calendar," she said of the crew. "I had a male executive — I did a calendar at 16 — and he specifically told me he had a certain calendar month in his bedroom. And at the time, my first thought was a little bit like…oh…but the immediate thought after that was, Yes, because we are peers and this is how you relate to peers."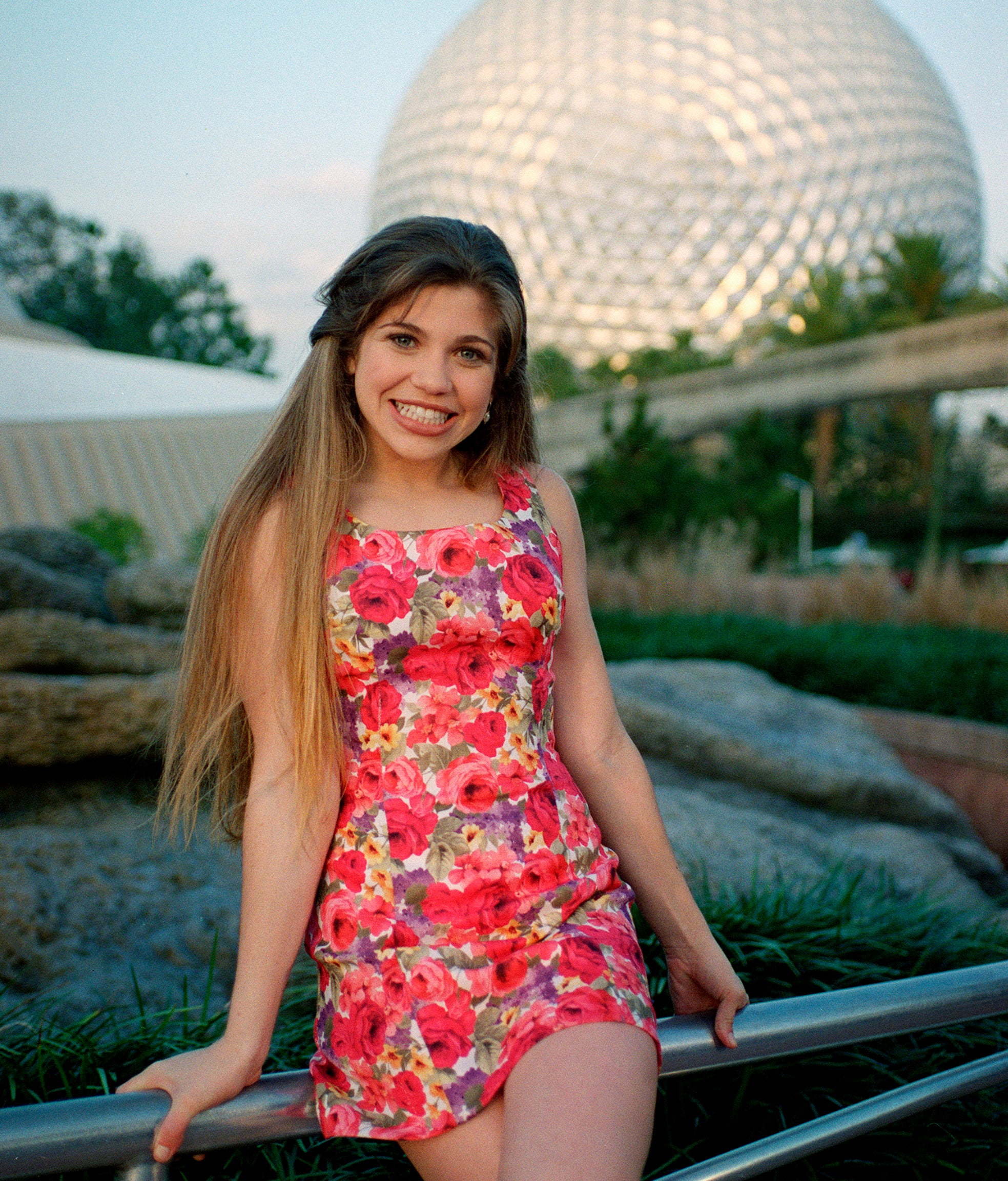 Danielle did not name names during this conversation, but she did make it clear that these unacceptable encounters were with members of the crew and not with any of her fellow actors.
Meanwhile, Will and Rider said that it was "totally normal" to hear adults working on the show talk about their sex lives, with Rider adding that some male crew members would also comment on "how hot the guest stars are."
While Rider agreed at the time because he was the same age as the teens being discussed, he realized in retrospect that it was "messed up" for men in their 30s and 40s to be making those comments.
And this week, Will has revealed how he would look out for his younger costars on set as he recalled escalating his concerns over one particular member of the crew.
Will, who was 19 at the time, overheard the man having a seriously inappropriate conversation with Danielle and Boy Meets World's lead actor Ben Savage when they were just 14 years old, and immediately confided in the show's stage manager, Steve Hoefer.
The incident was brought up when Steve was a guest on Monday's episode of the podcast, and all three hosts praised him for being such a "safe space" for them when they worked together.
"If there was anything on the set that I had a problem with, and that was rare, you were always my go-to guy," Will explained. "There are certain people on the set where it was like, if we had any problem, we knew it was a completely and totally safe space."
He went on, "If anything happened, you'd always be the first person that I'd go to, and I just want to thank you for that because you always made it a very, very safe, open kind of environment where there wasn't anything we couldn't say to you."
Rider then interjected, "Will, you have a very specific story about Steve, don't you? About overhearing some crew talking?"
"It was a crew member; I walked out and Danielle and Ben were … I wouldn't say talking to this person, I'd say this person was talking to them," Will replied. "And he was having a very, very in-depth conversation about how to receive oral pleasure outside of a night club. To Danielle and Ben — I think Danielle was 14 at the time."
"I went right to you," Will added to Steve. "I was like, 'Steve, this is not good, this guy is bad news.' You're like, 'Which one?' and I just pointed him out. Never saw the guy again. It was just that fast."
Will clarified that this happened "right around when the subway episode" of Boy Meets World was filmed, which is Season 3, Episode 10 of the show and came out in 1995.
Danielle admitted that she has "no memory of it at all," while Steve said that he had forgotten about the incident but remembered it now that Will had brought it up.
"It was just one of those things where it was like, Oh my god," Will went on. "You were just very calm, that's how it always was. You were never going to explode; it was like, 'OK, let's talk about it, let's figure out what's next.'"
After Boy Meets World, Steve worked as both a stage manager and a director on a whole host of huge Nickelodeon shows, including The Amanda Show, Zoey 101, Victorious, iCarly, and Drake & Josh, and his memories of working with Danielle, Rider, and Will are equally fond.
In fact, during his podcast appearance, Steve shared an anecdote about how his love for Boy Meets World became a "running joke" while he was working on Drake & Josh because Josh Peck would poke fun at him about it.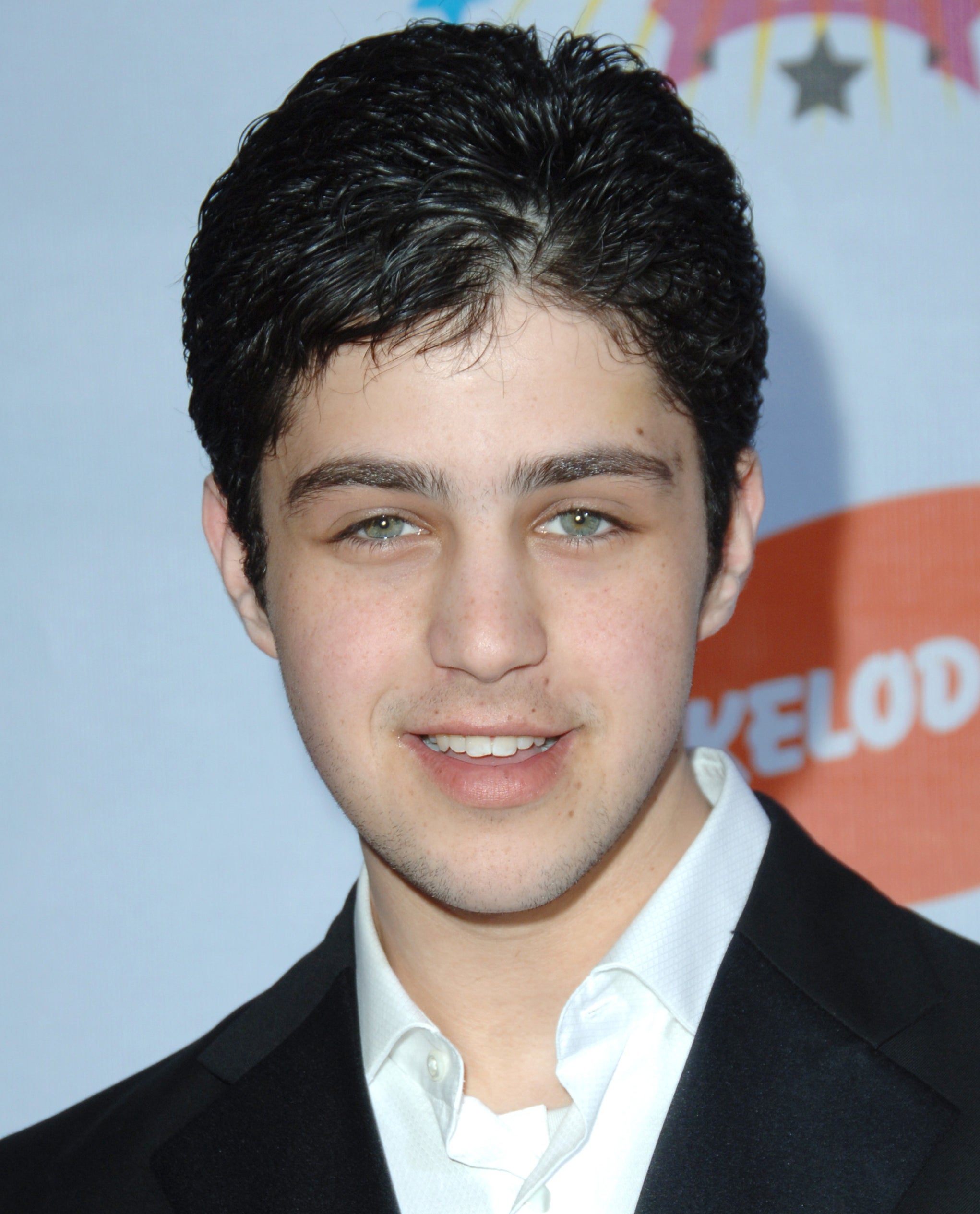 "You guys were the first; you are arguably the best," he said before laughing and saying, "I used to get in trouble by Josh Peck all the time because I'd tell Boy Meets World stories on the set of Drake & Josh."
"We'd be doing something and I'd go, 'Oh, this reminds me of…' Then it got to be a running joke," Steve went on. "And we'd get to something and Josh would be like, 'Oh, do you have a funny Boy Meets World story for us, Steve?'"